Whether you want to go to Canada for work or study, you can find a wide range of immigration programs to choose from. Canada is well known for its welcoming attitude towards immigrants. It offers a variety of immigration programs to help people obtain permanent residence. These include the Express Entry program and the Federal Skilled Trades program. There are also family sponsorship programs. These allow people to sponsor their family members for immigration.
Express Entry is an online application system that allows people to apply for a range of immigration programs. This is the fastest way to get permanent residency. Express Entry will also consider your qualifications and international work experience. Applicants are able to receive their permanent residency status within six months of applying.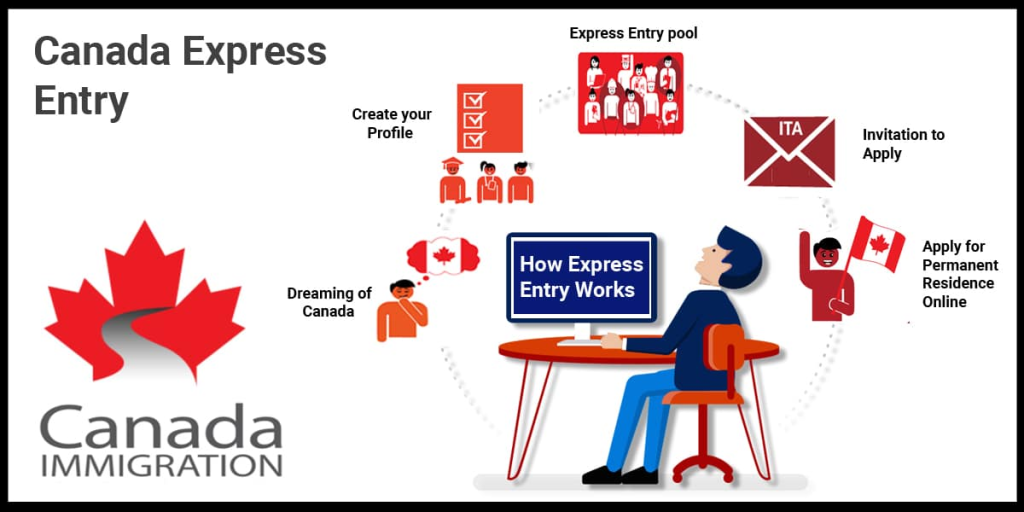 The Express Entry program offers a range of programs for skilled workers and entrepreneurs. People who qualify for Express Entry can be invited to settle permanently in one of Canada's provinces. Applicants do not need a job offer to qualify for Express Entry. In addition, Express Entry can be used by employers to recruit qualified candidates. This program is also available for people who are self-employed.
Canada's Comprehensive Ranking System (CRS) is based on work experience, education, age and language skills. Candidates who score the highest in the CRS will be invited to apply for permanent residency. This program is also available to people who are not Canadian citizens.
Immigration programs to Canada are designed to attract people with the skills needed in the current labour market. Some of the programs include the Express Entry program, the Federal Skilled Worker program, and the Quebec Experience Class program.
Quebec offers business immigration programs for entrepreneurs and investors. These programs are also available to skilled workers and semi-skilled workers. There are also provincial nominee programs for skilled workers. In addition, there are programs for self-employed individuals and families.
Family sponsorship programs are one of the most popular immigration programs to Canada. The program allows Canadian citizens to sponsor their parents, grandparents and other dependent family members. The government has a strong commitment to keeping families together. The family sponsorship program is expected to welcome 105,000 new permanent residents this year. The program requires that sponsors meet certain income guidelines. The family sponsor will also have to agree to support their relatives financially.

The Provincial Nominee Program (PNP) is a selection process that selects immigrants with close ties to Canada. The PNP is designed to attract immigrants who are capable of contributing to the economy of a province. PNP candidates must have the skills and experience to contribute to the province. In addition, they must also have the education to do so.
The Atlantic Immigration Pilot Program (AIP) is an employer-driven immigration program that allows Atlantic provinces to choose new immigrants based on the economic needs of the province. In addition, the AIP assists local employers in hiring foreign workers. The program is designed to address labour shortages in the Atlantic region.